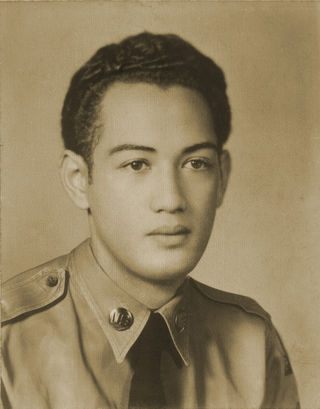 Growing up in California, my father would tell the story of my great Uncle Herbert Kailieha Pililaau. I was always fascinated by the retelling of a local boy from Hawaii that went off to war and gave his life for his fellow soldiers. Over the years, I have often thought of this Uncle and who he was and how a quiet youth could later on when in the heat of a battlefield could stand up to the Korean army and fight until the end.
This year for Easter, we are celebrating the #PRINCEofPEACE and focusing on eight principles of peace that were taught by Jesus Christ. One of those principles is compassion. My Uncle's story in a time of great stress, strive and unbelievable odds, he demonstrated compassion unlike anyone I have ever known. The New Testament says, "Greater love hath no man than this, that a man lay down his life for his friends."
My Uncle's heroic actions on Heartbreak Ridge made him a legend, but to me the story goes deeper than the recognition and awards. To me it is a story of the human spirit and how during times of trial and adversity, we can overcome the foes of life even if in the end we are no longer here.
While working on this mini documentary about my Uncle many miracles came about. Since I am fairly new to video creation, I was a bit lost in how to go about telling the story of my Uncle. I did a lot of praying and just began to film and edit. One of the stories that I wanted to try and track down was the person that was an eyewitness to the event on September 17, 1951.
While visiting my very ill Auntie before she passed away, I came across a letter written to a relative of my Uncle's from his platoon officer. The stories and insight he shared in this letter, I had never heard before.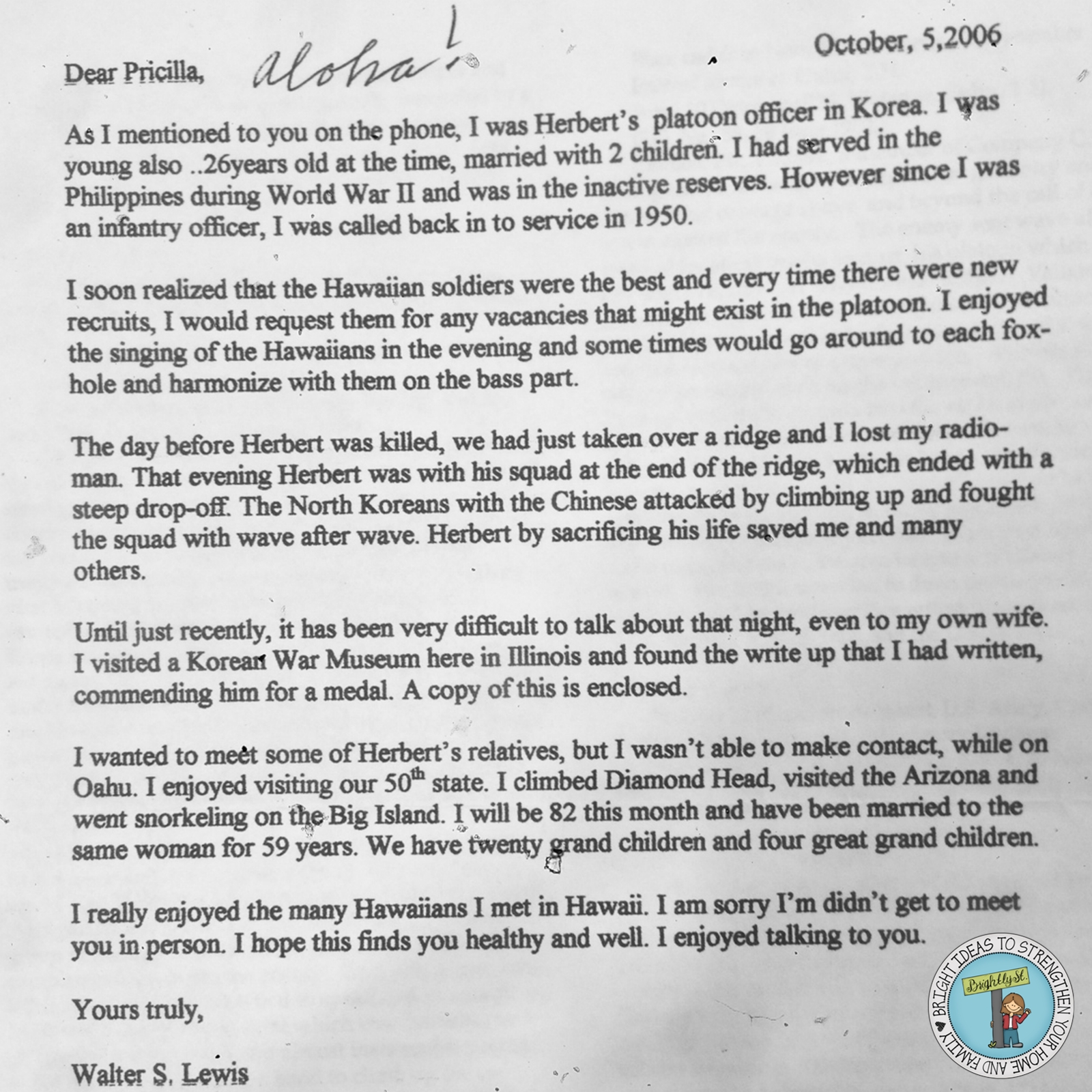 While working on this project, I went to pull up the picture of the image, but I could not find it anywhere. I said a prayer and seconds later I found it. I decided to try and track down one of his descendants since I thought he wasn't alive.
Since I love family history, I went to the one source that has helped me track down people. I went onto family search and began my search for anyone with the name Walter S. Lewis that lived in the state of Illinois.
I also knew based on the information from this letter his possible birth year. I know not a lot to go on especially with such a common last name. I found a Walter Shelton Lewis on Family Search that was born in a time that might fit to be the father of the person I was looking for.
In the end, I put some investigation pieces together and I believed I had found his father. On FamilySearch.org you can see who has made changes to an ancestor. There were three names listed so I emailed all of them asking about any information on this person's children.
Here is what is unusual. Whenever I have tried to contact someone through FamilySearch, it usually takes a very long time to hear back so I didn't have very high hopes in getting a response before my deadline to complete the project which was only within a few days, yet trusting in the Lord I tired.
No more than a few hours, I heard from everyone I had emailed and one of them was the niece of my possible Walter Lewis. She told me her Uncle was alive and she would check to see if we had the right person. I quickly found out I had a match! He was my Uncle's platoon leader and still alive and in very good help at the age of 92.
I can't describe what a miracle this was to me and my family. After 66 years, I found a living link to my Uncle. Before I give away the complete story, watch the film below and hear from his own mouth his experiences while serving in the Korean War alongside my Uncle.
Please share it on Facebook and other social networks. War is horrible yet even in moments of ultimate tragedy and darkness small pockets of light break forth in heroic acts of bravery, courage and brotherly love.