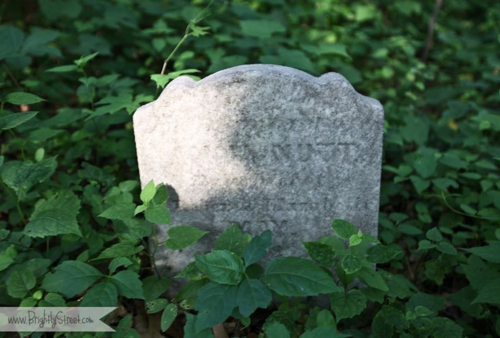 What a blessing it is to search and find our ancestors. I love the quote by President Thomas S. Monson when he said, "I testify that when we do all we can to accomplish the work that is before us, the Lord will make available to us the sacred key needed to unlock the treasure which we so much seek." Here is just one small example of how I have experienced that blessing.
While living in Pennsylvania, I discovered that my 7th great grandfather James Lewis and Sarah Potts use to live in the same town I had moved too. As I began to search for my ancestors, I discovered that my ancestors founded the very city we lived in Pottstown. One day, I was searching online to see if there were any ancestors buried in the area. I went to the Historical Society in Pottstown to ask if anyone knew where a particular cemetery was located that I saw online but was unable to locate by car. The director of the historical society told me that there was a small cemetery in North Coventry. As he began to describe how to get there, I wasn't sure I would ever find it. I went home and picked up my whole family and we headed out to try and find it. Sure enough we found it, tucked between a few houses off the road down a gravel path and within only a few miles from our home!
This is what we saw when we were searching in the area. Can you spot the cemetery?
As I walked through this 200+ year old cemetery gate, I felt a peace and power come over me that I knew I would always remember. This was sacred ground and the final resting place for about 40 members of my family born in the 1700s.

When I came home to load the images from my camera, there was one tombstone that I was unable to read clearly.

I decided to go back to the cemetery and see if I could try and decipher the information again. I loaded the kids in the car and armed with a bottle of water, flash light, bug spray, clipboard and determination to find out more about this particular ancestor, we started our adventure. Once we got to the cemetery, I tip-toed through the weeds and poison ivy and bent down to take a look at the tombstone. I could not read it at all other than the name Anna Nutt May. I tried spraying it with water, using the flash light to try and create a shadow and ran my fingers over the stone to see if I could feel the letters to no avail. I said another prayer and still couldn't see it so I moved on to the headstone right next to this one. I was able to read the next headstone and as I turned back to the first one, the writing became clear as day. The sun had shown just at the part that I couldn't read before and I could read it perfectly. Tears came to my eyes as I realized this was one of the small miracles that would and does happen as the Lord unlocks the treasures of our past and helps us accomplish the awesome responsibility to find and help our kindred dead.